"Tumult, Tragedy and Hope: America in 1968 from a Half Century's Perspective"
featuring Jon Meacham
Lied Center for Performing Arts, Lincoln
Tuesday, October 9, 2018 
• 5 p.m. - Benefit Reception and Dinner (Sold Out)
• 7:30 p.m. - Free public lecture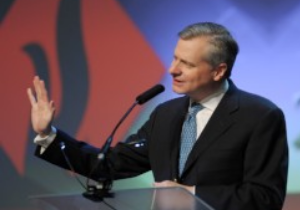 About the Speaker
Pulitzer Prize-winning author and presidential biographer Jon Meacham explored the watershed year of 1968 and its long-term effects after 50 years in a lecture that was free and open to the public. The lecture is part of the E.N. Thompson Forum on World Issues. 
The 2018 Sower Award in the Humanities was presented to Pamela Hilton Snow at a banquet prior to this event. 
Transcript will be available soon!
---
Co-Sponsors for the 2018 Governor's Lecture in the Humanities:
---
Governor's Lecture in the Humanities Events
Resources